15th Annual Golf Tournament & Cocktail Party
Monday, June 19, 2017 @ 9:00 am

-

5:00 pm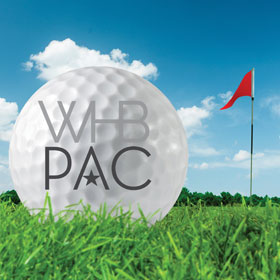 Deborah & Bob Busking, Jr.
2017 Honorees
Chair: Lou Scotto
Golfers beware!  Not only do our honorees have deep roots in the community but they're also avid golfers!
Deborah currently serves on the Westhampton Beach Performing Arts Center Advisory Council and still finds time to work on her extraordinary garden!  She is a Deacon at the Westhampton Presbyterian Church, a past Board member of Family Counseling Services and of course, a Board Member of the Remsenburg Garden Club.
On top of all this, she is super mom to both Blake and Cara!
Bob's parents started Westhampton Glass in 1969 in the building next door to their current outpost on Old Riverhead Road.  The Busking's have lived in Westhampton and Bob went to Westhampton Beach High School.  He has fond memories of the first film he saw at the theatre (The Sound of Music!) and some other great nights of 'Magic's and a movie' or the 'Dodger and a movie'.  Bob returned to WHB after college and some experience to work side by side with his father at Westhampton Glass.
When reached at their home in Remsenburg,  Deborah & Bob talk about supporting the theatre.   Bob mentions working with the late Roger Stevens on the original renovation of the theatre in 1997.  Both Deborah and Bob refer to the theatre as 'a great intimate place to see top name acts' and 'there's not a bad seat in the house'.
Please join us this year in celebrating Deborah and Bob Busking, Jr. at our 15th Annual Golf Tournament at the Westhampton Country Club on Monday, June 19, 2017.
For golfer or foursome registration, sponsorship opportunities or to join us in honoring Deborah and Bob Busking Jr. at the cocktail reception, contact Roberta at: 631.288.2350 x117, or Email Roberta