1 event,
Opera's Greatest Hits!
From Verdi to Wagner, Puccini to Bizet, and many more, this opera event will bring the best arias and duets to WHBPAC's stage!
Delight in the soaring talents of Sopranos Amanda Levy and Mélissa Danis and Mezzo-soprano Alexandra Fee as they sing the most memorable and beloved operatic tunes!
Translations will be provided and a Q & A with the artists will follow the performance.
1 event,
Powered by evocative songcraft, jaw-dropping guitar playing, and indefinable spirit, this venerable icon holds a coveted spot on Rolling Stone's "100 Greatest Guitarists of All Time" and counts a Lifetime Achievement Award from the Americana Music Association in Nashville, and a Lifetime Achievement Award from the BBC Awards among his many accolades. 2011 saw Thompson garner an OBE (Order of the British Empire) personally bestowed upon him by Queen Elizabeth II at Buckingham Palace. Moreover, Time touted his anthem, "1952 Vincent Black Lightning," on its "100 Greatest Songs Since 1923" list.
Thompson's influence can't be overstated. Everybody from Robert Plant, Don Henley, and Elvis Costello to REM, Sleater-Kinney and David Byrne has covered his music. Don't miss your chance to see the original in such an intimate venue!
1 event,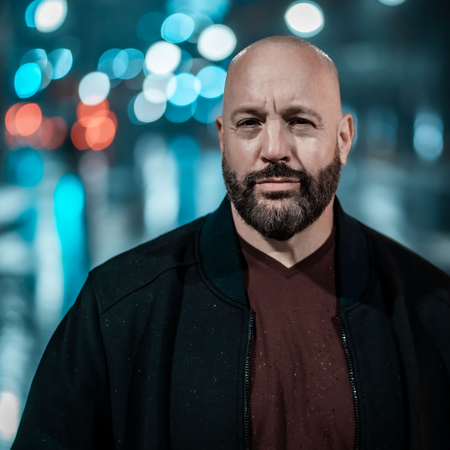 Kevin James is a multi-talented comedian, actor, and producer who has achieved remarkable success in the entertainment industry. He started his journey as a stand-up comic on Long Island and quickly rose to fame after being discovered at the 1996 Montreal Comedy Festival. With his own sitcom, The King of Queens, he became a household name, earning him an Emmy nomination for Outstanding Lead Actor in a Comedy Series. James has produced and starred in numerous hit TV shows, films, and comedy specials, showcasing his unique brand of humor and impeccable timing. From Paul Blart: Mall Cop to Pixels, his work has captivated audiences around the world, earning him critical acclaim and a loyal fan following. With multiple ongoing projects on Netflix, Kevin James continues to cement his position as one of the most talented and versatile entertainers in the industry today.
1 event,
Born to a family of pianists, sibling duo Jacopo and Maddalena Giacopuzzi are the critically acclaimed pianists sweeping the classical music scene by storm! As soloists and chamber musicians, Jacopo and Maddalena have performed recitals at major festivals, venues, and concert halls throughout the United States, Europe and Japan. Jacopo has performed under the direction of world-renowned conductors such as Dian Tchobanov, Robert Wills, and others, while Maddalena distinguished herself by winning awards at some of the most prestigious musical competitions in the world. An evening of incomparable piano awaits with Jacopo & Maddalena.
Generously Sponsored by Marcus Stinchi
1 event,
Join us as we celebrate Pride Month with a journey through the past 50 years of Pride Anthems.  From Donna Summer and Queen to George Michael, Erasure, Madonna, Lady Gaga and much more, these essential songs take us from disco to the present day.  The story of the fight for LGBTQ+ equality is linked to this music, which evokes the struggles, heartache, and liberation of queer lives then and now.

PRIDE ANTHEMS creates a vibrant musical experience that celebrates, inspires and commemorates the legacy and power of the Stonewall Riots, and takes you on a musical and cultural journey through the past 50 years to today.  Starring, Natalie Joy Johnson, Kevin Smith Kirkwood, and Jon-Michael Reese, with Musical Director, Brian J. Nash, PRIDE ANTHEMS is a show for all ages to come together in song and celebration of where the LGBTQ+ community has come from and how far it has come since Stonewall!

PRIDE ANTHEMS is produced in partnership with Pride Live.  A portion of the proceeds benefit Pride Live and the Stonewall National Monument Visitors Center (SNMVC) which will open in June 2024.  To learn more about Pride Live, please visit, https://pridelive.org/
1 event,
THE FAST LANE has gained the reputation of being the truest sounding Eagles Tribute Band in the World. Their renditions of Eagles classics have been recognized by many in the industry. They are receiving praise throughout North America and Europe. The Fast Lane has also been heralded by the International Press Association's Pat Ryder who wrote, "If you didn't know better, you'd swear you were really at an Eagles concert!". The band has quickly risen through the ranks of the tribute scene, and gone from opening act to headliner almost overnight. One listen to The Fast Lane is all it will take to make even the most Die-Hard Eagles lover a fan for life!